Hamilton Old Parish Church
Sunday 25 October 2020
Trinity 21
Hymn 184 - Sing to the Lord a Joyful Song
Lessons
Isaiah 40:21-31
Luke 18:1-8
Anthem - "On Eagles Wings"
Hymn 162 - The God of Abraham Praise
There may be no public worship in the church buildings of the town
including here at the Old Parish on Sunday
but that doesn't mean there is no worship.
Follow along on YouTube or catchup with recordings, including the daily short webcast:
Please consider subscribing for updates (free).
To listen to the latest service you can also call the local-rate phone number: 01698 533199
Intimations
CHRISTMAS SHOEBOX APPEAL
Issuing an intimation about this year's Shoebox Appeal seems to be totally surreal given the extraordinary circumstances we find ourselves in at the moment. Normality has gone out of the window yet the folks of 'The Old' have once again shown that they can adapt to any situation. And so it is with our Appeal. Many of you have already been in touch with the office to say that you have successfully filled your boxes online, so if you haven't done so, can I ask you to please consider giving it a try? It's really easy, all you have to do is follow this link:-
https://shoeboxonline.samaritans-purse.org.uk
and follow the instructions. You can choose what goes in your box and even include a photo and/or a personal message. The cost is £20 and for that you will send immeasurable love and joy to a deserving child somewhere in the world this Christmas.
Under normal circumstances we would be dedicating our boxes in church next Sunday (1st Nov.) before sending them on their way on the following Tuesday. On this occasion Ross has kindly agreed to do just that at our regular broadcast Service on the 1st and dedicate all of the boxes you have so lovingly, already prepared and sent off online. All that remains for me to do now is thank you once again for your wonderful efforts and support.
May God bless you all.
Alison
Promises of a Messiah: Jeremiah and Friends
Join the Drama Kirk team on Tuesday 27th October at 7pm as we continue our
series, exploring the messianic prophecies as we approach Christmas. Who
were Jeremiah and Ezekiel? What did they foretell about Jesus? How did they
keep their hope alive in difficult times?
We will explore these questions together through a series of filmed scenes,
monologues and improvisation as we draw closer to scripture by exploring
some of its major characters.
GRASPING THE NETTLE
Grasping the Nettle have an upcoming online event - "Through a Glass Darkly: Journeys Through Science, Faith and Doubt".
For further information email office@graspingthenettle.org or via facebook www.facebook.com/graspingthenettle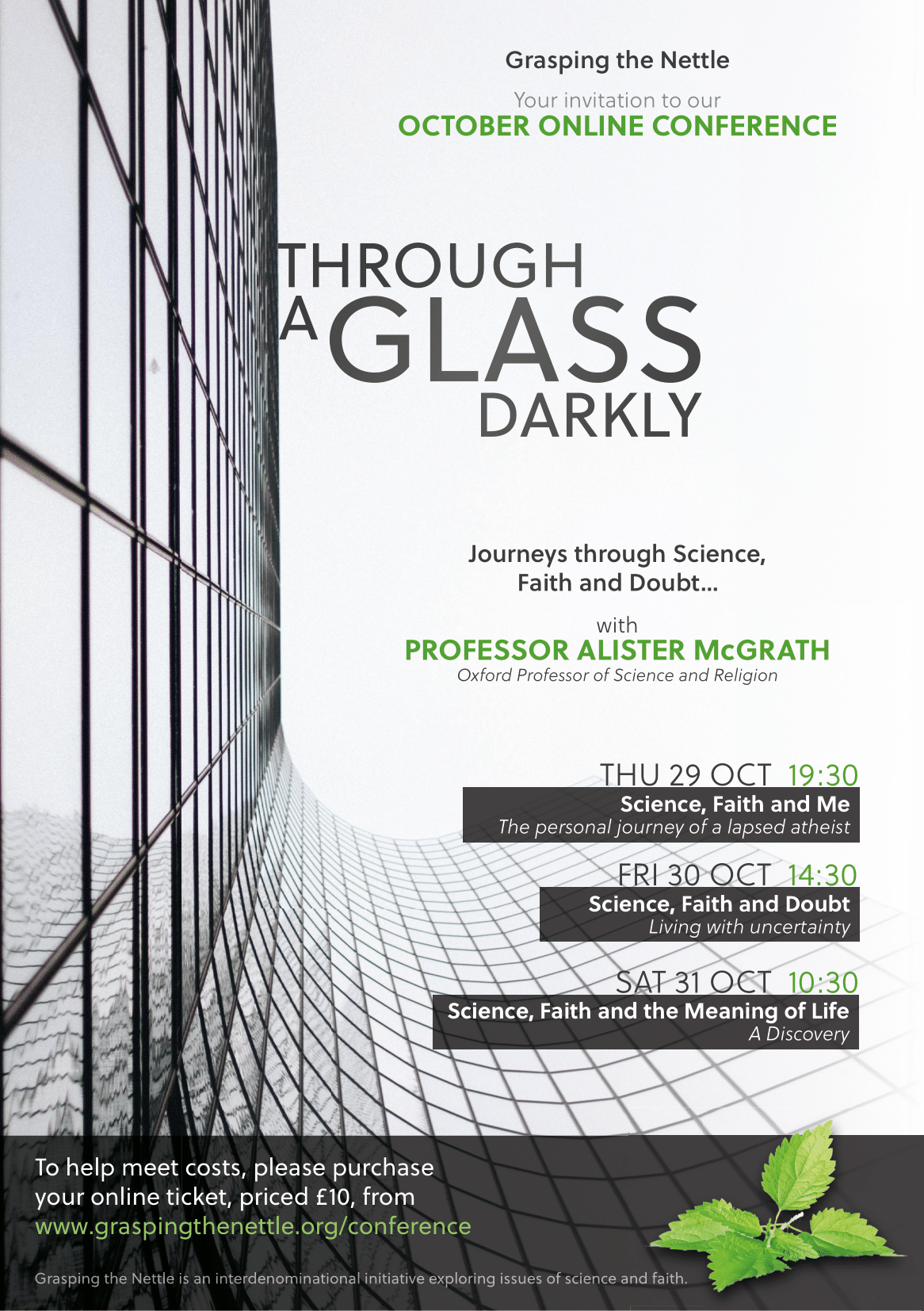 Poppy Appeal
Given the current circumstances and restrictions you can donate to this year's Poppy Appeal using the following link:
https://www.justgiving.com/fundraising/ao-hamilton